Leading companies has the responsibility to supply their clients with the most advanced systems and quality services they need. Fortunately, under the present economic system of most Government in the world today, it is possible to fulfill this patriotic responsibility.

Royana Corporation is a knowledgeable company that can participate in solving problems of the future markets, we had been performing support and assistance to our skilled foreign contractors.


Royana Corporation's strategy in business had sustained the Quality services, Integrity, Reputations in dealing with the private and government sectors --Experienced with government requisitions ranging from simple purchases of standard items to very complex research and development contracts. Royana Corporation extends its services to working on tomorrow's problems and of the latest products available today in order to grasp the leadership in this field for the future.

When contracting with the government, the chances are great and the reward can be substantial and far-reaching. Our mission is made sure that Contracts are executed on time, products are delivered according to specifications, efficiently and the reliable support and training takes place as needed. We are experienced in minimizing the pitfalls and obtaining benefits for our customers on a continuous basis.  We are highly organized and have specialized skills in contract interpretation, proposal preparation, pricing, cost control, and project or production direction. Attaining quality and reliability levels are fundamental to our success.
It is in our understanding that:


The start and completion of tasks and the control of costs can be handled simply after the detailed plans and schedules are established. We evaluate our customers' requirements with greater speed and effectiveness than normally expected. This is because we have specialized knowledge needed to fully understand the ramification of each major contract which creates total impact of changes and deviations from a plan.

With Royana Corporation's influence factors with various marketing surroundings through its contribution to turnkey constructions for defense, our performance depends on the weighted-guidelines method of profit determination, as employed that must be carefully examined and understood.

In application, Royana Corporation must have thorough and reliable answers to many questions to penetrate this market and perform successfully and profitably under contract:
Who are the customers involved?

What kind of contract is awarded?

What methods of payment are in effect?

What are the special problems to be anticipated and solved?

What laws and regulations prevail?

How best to organize to meet these conditions effectively?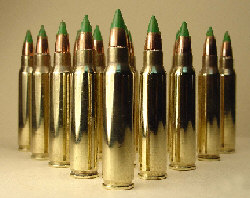 "The Difference is Royana"