Royana provide professional services as in-country support marketing company and advisor to some first rated International Defense Companies of which services includes:

     Development of business plans and strategies based on the following objectives and factors:



- That contributes to Profitability 

- That contributes to Growth

- That contributes to Market Share

- That contributes to Flixibility
We research on the development of a possible market:

We organize the necessary technical presentations and meetings with customers including high level meetings. 

We provide information and advice on customs usage of trade and business, government procurement rules and regulations and to provide any other information may be important or requested by our associates. 

We assist in materiel clearing from customer and in land transportation.

We gather information about:


 - The actual needs of the customer and their changes:


-- The competitors


-- Organizational Setup


-- Current Issues


-- Trends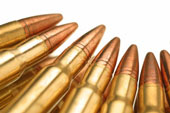 The marketing mechanism assumes responsibilities for technical behavior of products toward the desired quality of the ultimate consumer's satisfaction and its competitiveness.

Global trade relation is an essential backbone of business operations.  Domestic and export operations under a well-established contact and trade relationship will benefit fully, covered by a scheme of strong marketing policy, positioning  in the domestic and global market will  gain more transparency. This will give way to the exposure of our manpower expertise which is economical in terms of costs.

Our mission is identification and exploitation of your product, what does your company offer to suit the market needs, a frequently asked question.  Your entire business program will be launched, as it gathers momentum the impact will be then analyze and the market position will be effectively measured. 

Nevertheless, in the daily management of our business undertakings, we are ever vigilant in taking care of not violating the bounds of proper business practice.

We at Royana does not only guarantee trade partnership but also the after service support that has been an important component of the package.